Hair
Hair can be such a pain in the rear end. There are always new advances in just simple hair care; things like hair shampoo are always coming out with new types, formulas and so on. When you add the thousands of different types of hairstyles in existence it simply becomes even more confusing. Long hair, short hair and even medium, not to mention different types of color treatments is it really all that surprising that this type of thing can become orders of magnitude? Here is everything that you are going to need to properly understand everything hair related.
Tips, Tricks, and Answers
The following articles are available for the 'Hair' topic. Click the article''s title (shown in bold) to see the associated article.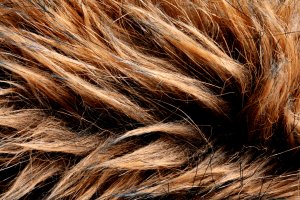 Choosing the Hairdresser Who's Right for You
Finding the right hairdresser is key in sporting great hair. You may have to do some hairstylist shopping but when you find the right one, stick with your choice and have great hair forever!
Choosing the Right Hair Brush
There are many types of hair brushes to choose from. Make sure you choose the kind of brush you buy according to your hair style and the length of your hair.
Cutting Back on Salon Visits and Still Looking Great
It can be costly to visit the salon regularly, and it can even become a huge inconvenience each time you have to go. For those times when you just can't get to the salon, it is helpful to know how to keep your hair looking great by trying some techniques at home.
Dealing with Dry Hair
Dry hair is a natural state for some people's hair, but there are ways to deal with it. Try out these few guidelines and see your hair transform!
Dealing With Female Hair Loss
Hair loss doesn't only happen in men, but can actually occur in women of any age. This is a difficult reality for many women to deal with, but fortunately there are ways to cope.
Dealing with Hat Hair
Hats are definitely fun to wear but it's never fun to have to deal with the hat hair. Learn how to handle hat hair and you can enjoy cute hair and hats!
Dealing With Heat-Damaged Hair
If you find that your hair is damaged from using your heated appliances each day, or from chemical relaxers or perms, there are ways to deal with the damage instead of cutting your hair. Use a homemade conditioner or a quality serum or conditioner from a reputable hair salon. Give your hair a break and stop using heated appliances each day, and allow your hair to air dry at least every other shampooing.
Dry Hair and Pregnancy
Many changes come with a pregnancy and some are good, while others...not so much. Here are some great tips for the expectant mother to deal with one of these changes.
Drying Your Hair without Damage
Blow drying hair is a common practice among men and women, but it can be damaging. If you are looking for a way to dry your hair and keep it healthy, here are a few things to remember.
Fighting Hair Frizz
Frizzy hair is a common problem that many people face, but that doesn't mean you have to live with hair frizz. There are things you can try that will help keep the frizz away.
Getting a Great Perm
Hairstyles are just one of those things that define a person as who they are. If you are deciding on changing your look, you are going to want to explore all of your options. Here are some guidelines that are going to help you make your decision.
Getting a Professional Perm
Before considering getting a professional perm, your hair must be in good condition. Although a professional perm is given by a trained expert, perms can cause damage because of the chemicals involved.
Getting Rid of Dandruff
Most of us experience dry skin in colder weather, but dandruff can be more than simply an itchy scalp. If you find that you have oily scaling, redness, or swelling of your scalp skin, with telltale signs of flakes ending up on the shoulders of your clothing, use these tips for getting rid of your dandruff.
Getting Rid of Split Ends
Split ends can make your hair frizzy and dull. The best method to getting rid of split ends is to prevent them in the first place. Here are some great tips that will help.
Hair Extensions
Sometimes you just want to rev up your look, and having long hair can give you that extra boost you're looking for. However, growing out your hair can take months, so if you don't want to wait, here's a solution for you.
Hair Repair
Your hair gets damaged all the time, and sometimes that damage can't be undone with just the efforts of your biology. Learn of a few ways to treat your hair well so you can sport a head of healthy, shiny, beautiful hair.
Hair Straighteners
Hair straighteners have become some of the most used and needed tools in the hair industry. If you're looking for a flat iron, there are some things you should know.
Having Great Hair Days
Do you want hair that appears to be thick and shiny? It isn't that hard. You can have great-looking hair simply by following three basic rules.
Healthy Hair
Having shiny, healthy hair helps to finish the appearance of being well groomed. It really isn't hard to do. Here are some tips to accomplish having glamorous hair.
Human Hair Extensions
Are you tired of having short hair? Human hair extensions are a natural-looking way to have long hair fast
Maintaining Beautiful Long Hair
Get the blood flowing to your scalp through stimulation. A reasonable amount of washing and conditioning is very important to healthy hair. You want to be careful about what you use to style your hair and try to keep too much damage from happening.
Maintaining Beautiful Silky Hair
Gorgeous, silky hair begins with a foundation of good health and a consistent moisturizing routine. Keep your hair beautiful with the tips found in this article.
Maintaining Long and Healthy Hair
Caring for long hair can be fairly easy if you develop good habits when dealing with it. This includes having a gentle approach when brushing and styling, and avoiding undue stress to your hair by using hair ties too often. Letting your hair go a day without washing and intense styling every so often is important to promoting healthy hair.
Making Your Hair Less Greasy
Greasy hair is never an ideal hair type, but fortunately there are ways to deal with it. Here are a few tactics you can use to make your hair less greasy.
Organic Hair Care
Switching to organic hair care products can be good for you and the Earth. You can usually achieve the same results with organic products as with regular ones.
Permed Hair to Straight Hair
Want to change your curly permed hair to straight hair? Don't worry; you can do it. Just follow these simple guidelines and you will have beautiful, shiny, straight hair.
Perming Your Own Hair
Understanding your hair, its condition, and what style you want will determine the kind of home perm kit to buy. Performing a little research about home perms and reading the manufacturer's instructions will prepare you to give yourself a home perm with beautiful and lasting results.
Stop Split Ends
If you suffer from split ends, your hair may not be as unhealthy as you might think. Follow these simple tips, and see the overall quality of your hair improve.
Straightening Your Hair
While permanently straightening your hair with chemicals may cause hair damage, the risk may outweigh the daily grind of straightening it at home with appliances or styling products. All methods of straightening hair robs hair of essential oil, so you will need to develop a special hair care regimen to maintain the health of your hair.
Styling Dry Curly Hair
Working with dry, curly hair you want to be careful as to not damage your hair more than it already is. With just a few simple tricks you can enjoy the beauty of having curly hair without the dryness.
Summer Proofing Your Hair Color
Summer is a great time of year for heading outdoors, but the sun can take a toll on your hair color. Make sure you avoid too much sun exposure, and protect your hair if you do need to be outside for a long time.
Taming Your Frizzy Hair
You can tame your frizzy hair by just setting aside about twenty-five minutes. With just a little bit of time and hardly any expense you can have soft, healthy, manageable hair.
Treating Dry Hair
Dry hair is a common ailment and one that fortunately is not hard to treat. However, it's best treated through prevention and actually, many of our dry hair woes are a result of our own hair routines!
Trimming Your Own Bangs
Whether your hair is thick or fine, straight or curly, trimming your own bangs can be easy and satisfying when done properly. Knowing the correct cutting techniques, and using the right equipment, will ensure that your bangs look great in between professional hair cuts.
Using a Blow Dryer
Blow dryers are great and can really help you style your hair the way you want. Here are some tips for how to really use your blow dryer so you can enjoy great hair every day.
Using a Curling Iron without Damaging Your Hair
Using a curling iron on wet or damp hair can result in fried limp hair. Use thermal protectors to prevent heat damage.
Using a Flat Iron
Change your hair style quickly and easily with the simple use of a flat iron. Here are some simple tips on how to use your flat iron. Learn how easy it is.
Using a Flat Iron Properly
Styling hair with a flat iron can produce professional results. The trick is the flip of the wrist.
Using a Flat Iron Without Damaging Your Hair
Extreme heat can hurt your hair. Learn how to style your hair without damaging it.
Using a Hair Dryer Without Damaging Your Hair
Using a hair dryer is a very convenient and fast way to style your hair. Unfortunately, the intense heat from the dryer can do serious damage to your hair if certain measures aren't taken.
Using the Right Hair Brush
You want your hair to be as healthy and as beautiful as possible, and one of the keys to achieving that end is to use the right hair brush. Not just one hair brush will give you the results you want, so here's a quick guide for choosing and using the right hair brushes for the right purposes.
Wedding Day Hair
There are so many things that you need to consider and plan for on your wedding day. One of the things that you don't want to forget about is your hair. You can have the hair you want on your wedding day by following some of these ideas.