Foundation
Usually when a person hears the word foundation, they are going to think (at least initially) about the base that a building is built upon. Well when a person uses makeup, there is a similar base that is used, and this is also called foundation. Cosmetic foundation is something that a person does not typically know how to use. Instead of trying to figure out how to use it on your own, let us help. Included in our ever increasing library are all the latest methods for being able to use this cosmetic necessity in the best possible way.
Tips, Tricks, and Answers
The following articles are available for the 'Foundation' topic. Click the article''s title (shown in bold) to see the associated article.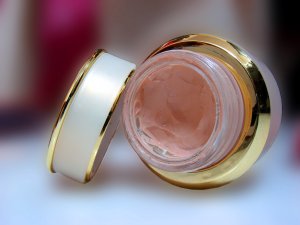 Applying Foundation
Foundation is a makeup essential, the key that brings a whole makeup look together. If you're unsure about how to apply foundation, here are a few tips to get you started and looking great!
Choosing the Right Foundation
Know what you want from your foundation before you select one. Decide if you want light, medium, or heavy coverage and find it in a product made for your skin type. The right color of foundation makes all the difference. If you have troubles matching your color seek help at a cosmetics counter.
Different Types of Foundation for Oily Skin
In order for your makeup to look its best, a great foundation is needed to help your makeup stay in place. Women with oily skin often find it difficult to find a foundation that works on for their skin type, and the result is often frequent smearing of their makeup and outbreaks of adult acne.
Foundations for Dry Skin
An incorrect foundation can make dry skin feel itchy, heavy, and simply uncomfortable. It may make you feel that it is draining every bit of moisture out of your skin. The solution is to pick a foundation designed for women with dry skin.
Hiding Your Freckles
So many people have freckles, but you may not like yours. There are ways you can mitigate the effect of your freckles, but you should always remember that freckles can't be gotten rid of completely and can actually add to your own sense of uniqueness and personality.
Picking a Great Foundation
Foundation is the base of makeup application, so you need to know how to pick the right one. If you don't have the right kind of foundation, then the rest of your look won't fall into place. Learn how to pick a great foundation and you'll be forever grateful!